Transportation Resources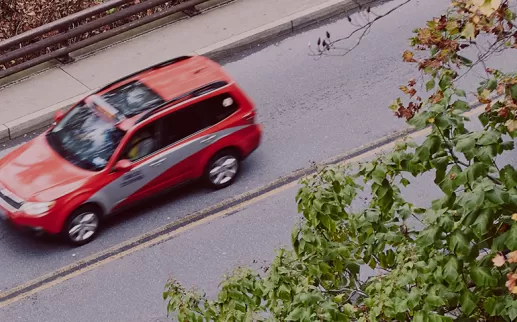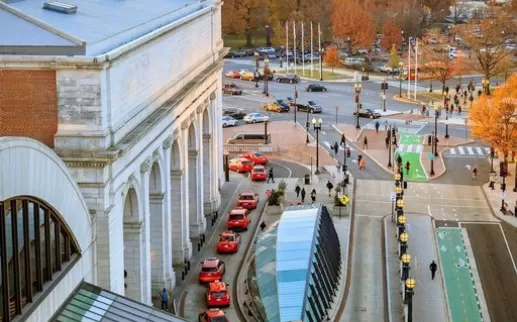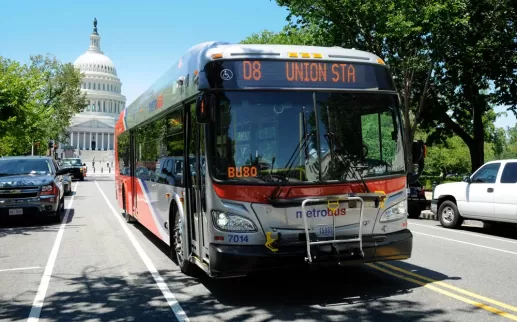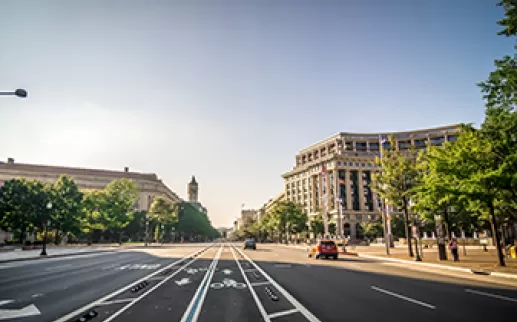 Watertaxis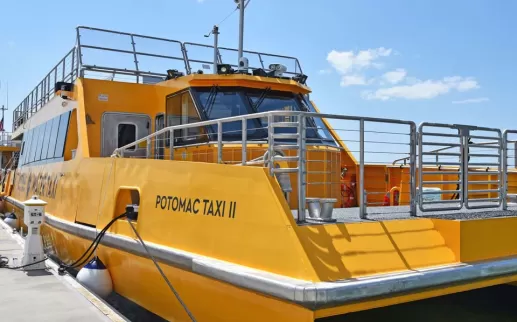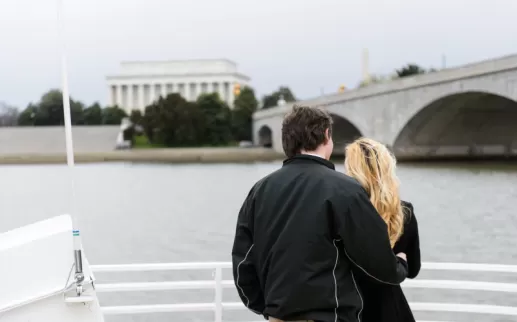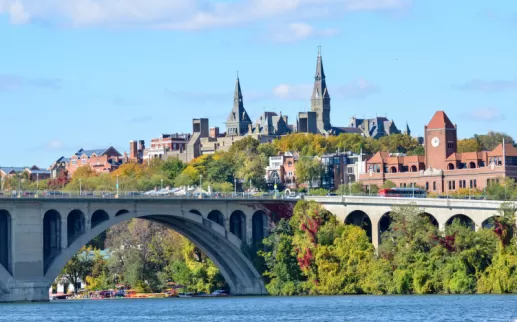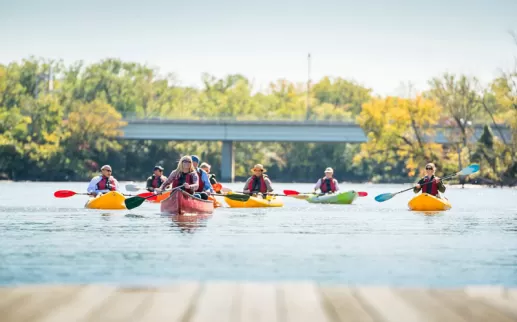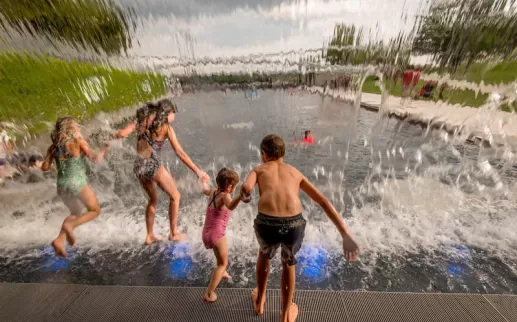 Walking/Biking/Scooters
"58 percent of commuter trips in DC are by bike, walking or public transit"
One of the best ways to experience Washington, DC is on foot. The city's wide sidewalks meander past the inspiring monuments and museums found on the National Mall, as well as the intimate museums, world-class theaters and splendid gardens in the city's collection of neighborhoods.
Those who prefer to explore on two wheels, Unlimited Biking offers rentals from two locations in DC, and has a wide variety of bikes to choose from, including kids' bikes and attachments. With each rental, helmets, locks and a map are included, and the friendly staff will help you plan your route to explore the city. Additionally, Capital Bikeshare has over 350 stations across DC, Virginia and Maryland. Its fleet includes more than 3,000 bicycles, and the system is easy: simply join (options range from a Day Key to a year-long membership) and access bicycles 24 hours a day. The first 30 minutes of each trip is free, with each additional half hour incurring a fee.
If you want to get around DC on two wheels, there are plenty of options for renting bikes, scooters or mopeds (link to summary of options for each. This economical way to see the city and get around quickly is accessed through your app of choice, which bills you directly for the rental and time or distance used. Parking your scooter is also easy, as these dockless systems only require you to park them on the sidewalk upright and clear from walkways and access points. This can be used separately or in conjunction with DC's public transit (link to Metrorail/bus/Circulator page).
Note: please obey all local laws, including age and safety requirements. Please use the DC bike lanes and leave the sidewalks to pedestrians.
Walking/Scooter/Biking Resources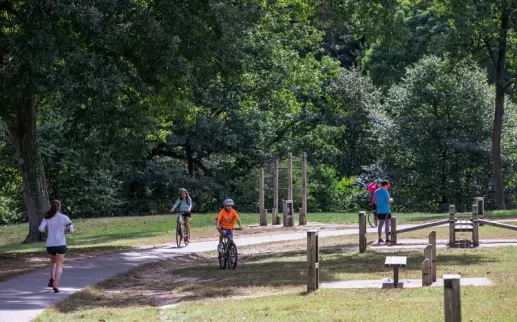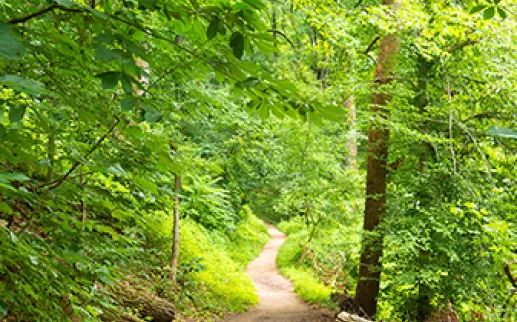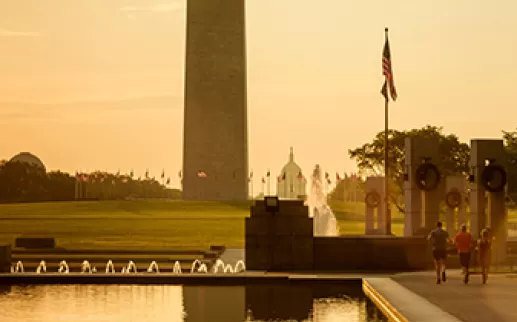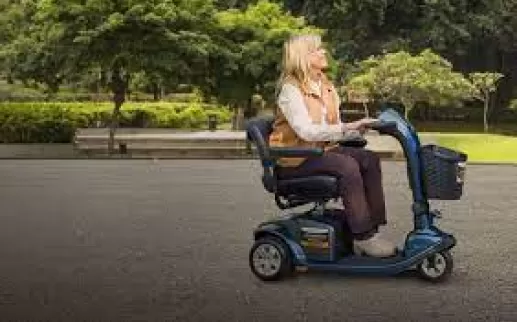 Metrorail, Metrobus and the DC Circulator
The most commonly used transportation systems for getting around the DC area are supervised by the Washington Metropolitan Area Transit Authority (WMATA). This organization was founded in 1967 and serves area residents, commuters and visitors almost all day, seven days per week. Trips are paid through a SmarTrip account, either by a reloadable plastic card or mobile pay. This national capital area system includes Metrorail, Metrobus and the DC Circulator. For specific directions in utilizing WMATA services, check out their Trip Planner.
Metrobus
Metrobus runs hundreds of routes throughout the city and the greater Washington, DC area, with more than 1,400 buses using compressed natural gas or a hybrid electric drive system helping to keep DC eco-friendly. As an alternative to traditional diesel fuel, buses that run on compressed natural gas (CNG) produce roughly 45 percent less hydrocarbons, making them an attractive option for sustainable meetings. DC's fleet has more than 1,400 buses operated by the Washington Metropolitan Area Transit Authority that run on a version of alternative fuel that is less harmful to the environment, including CNG, advanced technology diesel fuel, and ultra-low sulfur diesel fuel.
DC Circulator
The DC Circulator gets rave reviews from residents and visitors alike. The bus is $1 for all riders and travels along six specific routes designed for easy-on, easy-off access at points of interest throughout the District.  You can pay with exact change, SmarTrip card, and 7-day WMATA regional bus pass Explore neighborhoods such as Adams Morgan, Dupont Circle, Georgetown, Woodley Park, U Street and Capitol Hill with the Circulator. The bus even offers a dedicated National Mall route for super easy access to DC's majestic lineup of monuments and memorials. Schedules for every route are available, and buses run every 10 minutes.
Regional Public Transit
Visitors can easily travel from DC to its neighboring states, Maryland and Virginia. The region, commonly referred to as the DMV, has a variety of options in order to serve locals and commuters coming into the District for work and play. However, these modes of transportation can easily carry visitors to sites outside the city. Options include the Fairfax Connector buses in Virginia, the Virginia train system known as the VRE and the MARC train in Maryland. Other regional transportation systems are listed on WMATA's website.