Destination DC's Mission
Destination DC (DDC) will take a dynamic leadership and visionary role to successfully market Washington, DC as premier global meetings, tourism and special events destination. Through the development and execution of integrated marketing, communications, sales and research efforts, Destination DC will generate revenues and economic benefits to the Washington, DC community, industry stakeholders and Events DC.
Our Core Values
The DDC team will embrace and follow its core values:
Inclusiveness and diversity
Responsive service
Professional development
Transparent accountability
Creativity and innovation
Professional standards and best practices
Community and resource sustainability
Collaboration and alliance building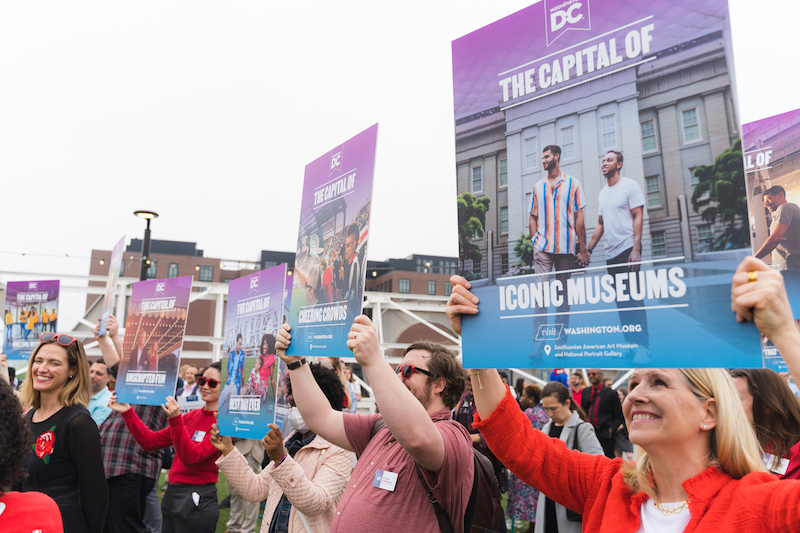 DDC Diversity, Equity & Inclusion Mission
We welcome all employees and staff with open arms and are committed to retaining, hiring, developing, and promoting diverse talent. We recognize and celebrate cultural differences within our organization by establishing opportunities for education and allyship. Our efforts are to promote a company culture rooted in acceptance and belonging. As frontrunners within our community, we strive to empower and support underrepresented communities (i.e. minorities, women, LGBTQIA) in order to enlighten and bring transformation across race, cultural, and generational boundaries.
Staff Outings, Seminars and Educational Workshops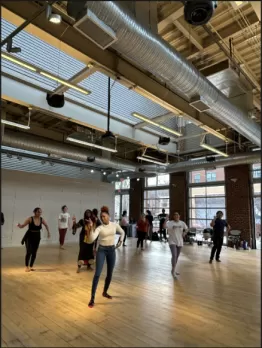 01
West African Dance Class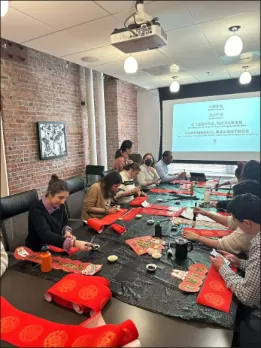 02
Spring Festival Couplets Writing Workshop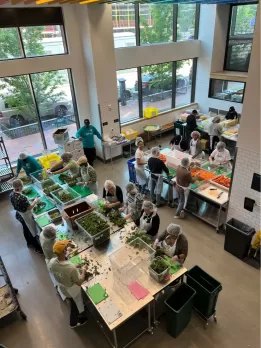 03
DDC Volunteering at Central Kitchen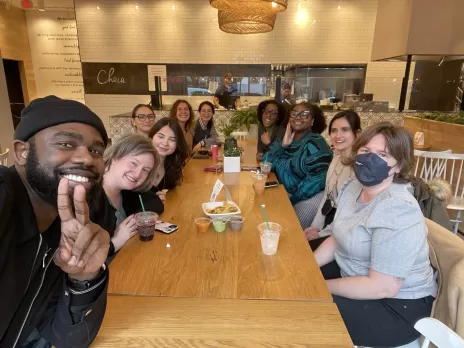 04
Women's History Month Show & Tell
Employee Testimonials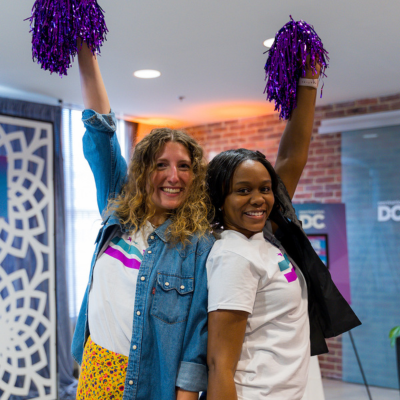 "Destination DC is a wonderful place to work. The folks at our organization really care about our city, its diversity, and sharing what makes it so great with other people. As employees for the destination marketing organization (DMO) it's our job to know about all of the cool new events and ongoings in the city so we get to see and do tons of fun stuff! Our team is engaging, social, and cares about supporting one another – I'm very proud to work at this organization." – Emily Vecchioni, Senior Events Manager
 I really enjoyed being apart of DDC during my 12 week internship and I will cherish it forever. I learned a lot throughout my internship. Thank you so much for always being kind with a beautiful bright smile! – Alexis Krist, Former College Intern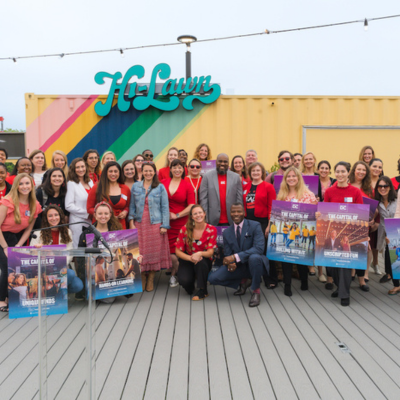 "The people!! Everyone is so passionate and focused to promote and sell the city we all love. Seeing and engaging with everyone continues to motivate me daily." – Rico Ashab, Chief of Staff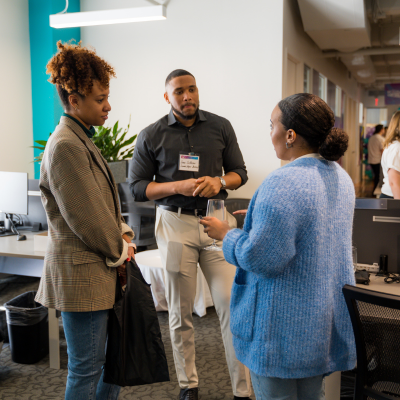 "Working for Destination DC is easy to do. From high school internships through AEF, through college with scholarship opportunities and an apprenticeship, and even now, sending me to earn my Tourism Marketing Professional certification, Destination DC has invested in my professional development every step of the way. The organization walks the walk and is genuinely committed to Diversity, Equity, and Inclusion and its people! When it comes from the top down, it's evident in the day-to-day in and out of the office. DDC has an impact on everyone who works here - anyone would be lucky to join the team!" – Zoe Roberts, Membership Manager
DDC Employee Resources Groups
Employee Action Committee
Sustainability Taskforce
DEI Activation Committee
Book Club
Movie Club
Fashion and Self-Care Club