Community, Culture, Entertainment, Sports
Discover what's going on in this up-and-coming area filled with entertainment and DC history.
Located east of the river just beyond Anacostia, Congress Heights and the surrounding area has quickly emerged as a hub for exciting sports events and live concerts since the arrival of the Entertainment and Sports Arena. Set on the site of Saint Elizabeth's Hospital East Campus, the multi-purpose, 5,000-seat venue plays host to basketball games, esports outings and live music. Primarily a residential area, the neighborhood also includes arts and culture centers, especially focused hyper-locally and on the area's African American history and culture.
Congress Heights is an historic neighborhood founded by developer Colonel Arthur E. Randle in 1890 thanks to its bluffs and great views of the city. The neighborhood borders St. Elizabeth's Hospital, which was built in 1855 as a psychiatric center for military and locals. While it still operates today, the hospital has consolidated in recent years. Parts of its East Campus have undergone recent development with the addition of the Entertainment and Sports Arena in 2018.
There's some major hoops history in this area, including what some fans call the "Rucker Park of DC." A mile north of the Entertainment and Sports Arena on Martin Luther King Jr. Avenue SE are the Barry Farms Dwellings basketball courts – hallowed ground for die-hard fans and streetball legends over the past 40-plus years thanks to the Goodman League.
Running between June and August, the league provides hundreds of spectators a chance to watch games featuring unbelievable dribbling displays, well-deserved nicknames and talent ranging from NBA superstars like Kevin Durant to up-and-coming players. Playing in the games has become a rite of passage for local ballplayers.
In regards to hoops, it's not just the Goodman League that you'll find east of the river. In fact, DC's three professional basketball teams all use of the Entertainment and Sports Arena. The arena is the official practice facility for the Washington Wizards and serves as the home for the WNBA's Washington Mystics and the Capital City Go-Go, the Wizards G-League affiliate team. In addition to hoops, the arena hosts a variety of events including boxing matches, esports competitions and live concerts.
Another recent arrival to the neighborhood is Gateway DC, an open-air music and event venue that plays host to popular music and food festivals and various community gatherings.
The Congress Heights Arts & Culture Center on MLK Avenue puts on many events and programs with a lens on exploring the arts and culture of African Americans in the area and the African diaspora. The center hosts pop-up shops from local fashion-forward entrepreneurs, workshops, yoga classes and gallery space for artists. It also features a rooftop terrace with the best view in the neighborhood.
Another arts-forward space nearby is The ARC (Town Hall Education Arts Recreation Campus), which includes a 400-seat theater for live concerts, plays and more. Among its distinguished residents, The Washington Ballet operates its Southeast Campus here – and also regularly performs ticketed shows. Check out the events calendar on any given night. 
Women's pro tennis champion Venus Williams lent some of her brightness and creativity to the Southeast Tennis and Learning Center. Williams' company V*Starr designed the interior of the space, emphasizing positive colors and educational content. While it primarily serves to inspire local youth to join the next generation of tennis greats, guests can rent court time for $35 per hour.
If you're looking to grab a bite, head over to the MLK Deli for made-to-order sandwiches, like the Big Chair Beef Reuben, a nod to a nearby Anacostia landmark.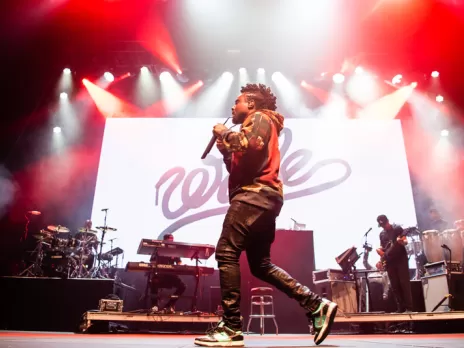 Wale performing at the Entertainment and Sports Arena - Music and sports venue in Washington, DC
More On Congress Heights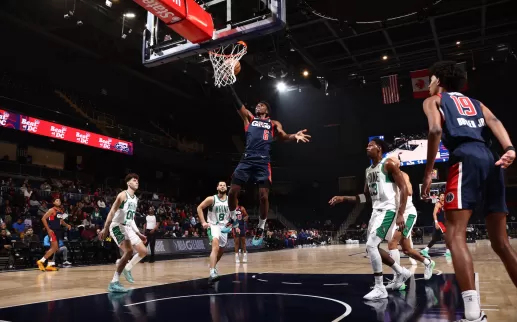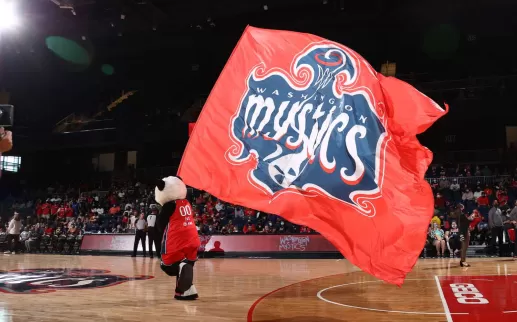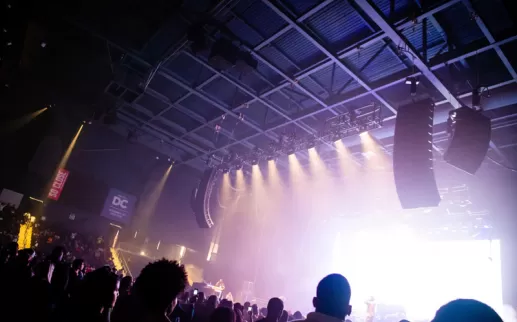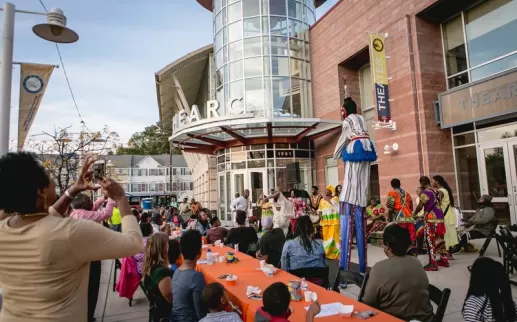 #MyDCcool
Cheer on exciting sports action, catch a concert and plié for ballet in this exciting neighborhood in Southeast DC. Share your Congress Heights story using #MyDCcool. 
---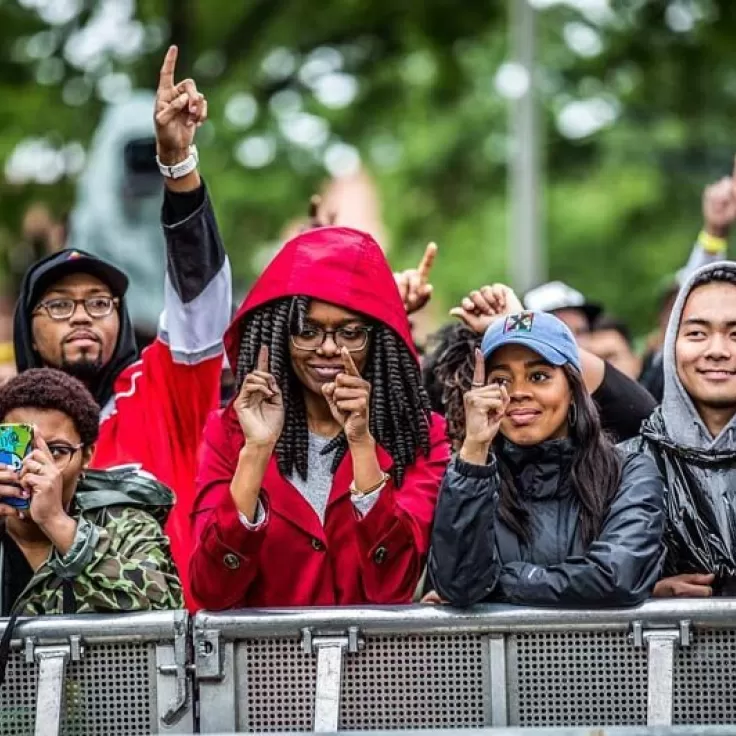 @b_france_is