Performing Arts, Outdoors, Hotels, Diplomats, Riverside
Stretching from the Potomac River to the western edge of Georgetown, Foggy Bottom takes its name from the fog that naturally lingers here.
It's marked by big-name cultural and diplomatic edifices as well as the southern end of Rock Creek Park. It's bordered by the West End, a hotel- and restaurant-rich zone next to Georgetown.
The biggest draw for tourists and residents? The John F. Kennedy Center for the Performing Arts, the Potomac River-side performing arts center is a living memorial dedicated to President John F. Kennedy, known for his promotion of culture. World-class music, dance and drama performances take place here nearly every day of the year on nine stages. The Millennium Stage hosts free shows Wednesday through Saturday nights at 6 p.m., too.
Other landmarks include the U.S. Department of State, where the art- and antique-loaded Diplomatic Reception rooms can be toured by appointment. Look for Chippendale furniture and rare landscape paintings. The IMF and World Bank make their homes here too, and lend an international vibe to the whole zone. The Watergate building, site of the 1972 Democratic National Committee break-in that ignited a scandal, still holds apartments and a luxurious, five-star hotel with an elegant French-inspired restaurant, fab rooftop and intimate whisk(e)y bar.
Foggy Bottom also holds the southernmost end of Rock Creek Park, DC's 2,100 acre greenspace. Pick up biking and running trails near the Kennedy Center for riverside views and nature-viewing ops.
Restaurants and bars thrive here, too, many serving George Washington University, where the urban campus takes up several blocks. Try Tonic at Quigley's Pharmacy for brews and tater tots with the undergrads or Founding Farmers restaurant for hearty farm-to-plate fare in a mod, buzzy space. In the West End, upmarket restaurants include the Blue Duck Tavern for elegant seasonal American fare like local oysters, wood-fired vegetables and duck.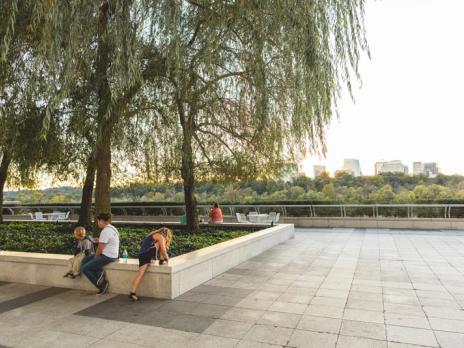 More On Foggy Bottom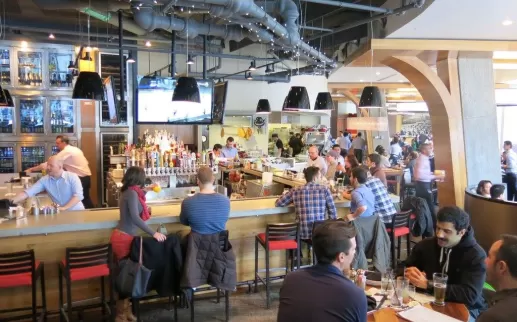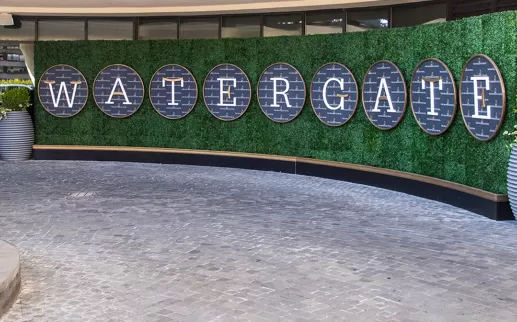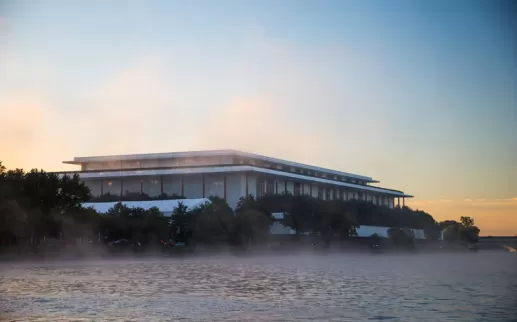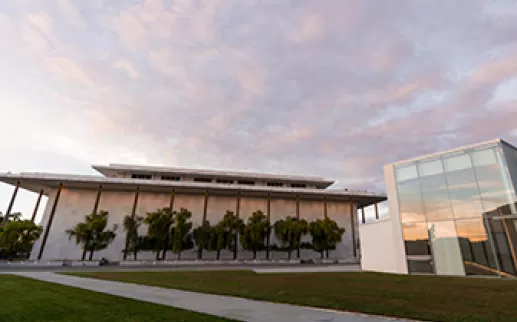 #MyDCcool
A gourmet meal, a critically-acclaimed performance and so much more. That's what you'll find in Foggy Bottom. Enjoy fresh farm-to-table food and then catch the latest show at the Kennedy Center.
---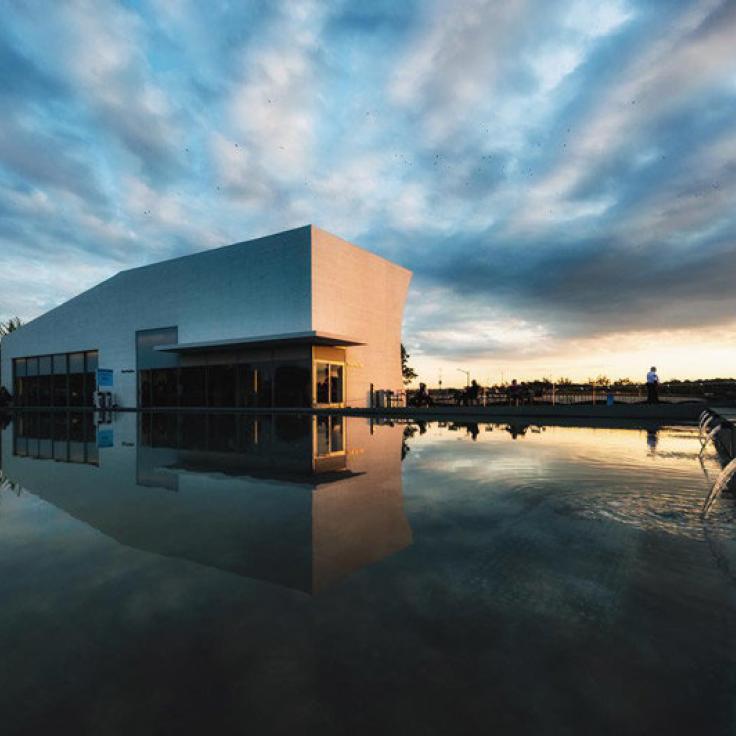 tyler.sells_
---
Keep up on the latest events in Foggy Bottom
Discover the best things to do in Washington, DC, from events happening right now to annual festivals and more.